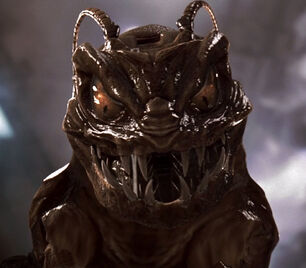 Edgar the bug is an alien bug from outer space. He hate it when bugs are killed, especially Cockroaches. He is voiced by Vincent D'Onofrio.
He was brought back to life along with Devimon, Soto and Aziz. He fought Terrence only he and the other four were killed.
Physical appearance
Edit
He's an 11 ft tall cockroach like alien with yellow eyes.
Appearance
Edit
Terrence: Hallowen Thriller Night
He was killed by Laurel when he tried to attack Agent J. he was killed second time by Terrence.