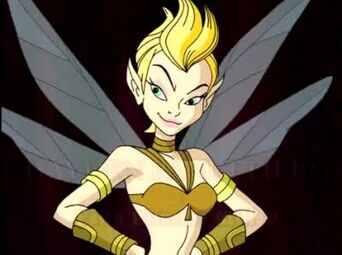 Fairy Princess Willow is the Daughter of the Goblin King and sister of Sarya. She is voiced by Hayden Panetierre.
She escape to Edenia to get away from Wolf D'evil along with sarya who was ordered to be protected by his father, Goblin King.
Physical Appearance
Edit
She's a beautiful fairy with blonde hair, light green eyes. She wore a fairy outfit.
Appearance
Edit
She's only one who isn't a goblin.
She maybe rebellious, Sneaky and a trouble maker, but she's kind and friendly.